No matter how angry or worried you may be, all you need is a bit of something funny to light up your day.
What then is the importance of jokes ?
The importance of jokes is that when people around you are either sad, in a serious mood or in a problem. Jokes can help them to feel better. Jokes are basically the stories that bring laughter to the people who are listening or watching. Once a writer remarked, "The most wasted day is that in which we have not laughed.".
So take this 15 hilarious jokes and laugh.
1. Being ugly is challenging. Someone will just look at you & conclude that you're wicked.🤣🤣🤣🤣
2. Mother in law asked her son's wife "Why all the children didn't resemble their father???"
She replies "What I have is a reproductive system, not a photocopying machine"😂😂😂😂😂😂😂😂
3. It hurts so much when you know you are a virgin but people don't believe you cause you have a kid😂😂😂😂😂😂😂
4. When you owe somebody 1million naira and you decide to commit suicide but a doctor saves you and now you're owing the doctor 200k as well. Village people chaii😂😂😂😂😂😂
5. Playing with kids this days can be very stressful. My Friend's child has been crying since morning because I refuse to eat the food she made with sand🤣🤣🤣🤣🤣
6. I stood up to my mum yesterday, she wanted to change the channel, I said No, I was there first. Told her to sit down and be quiet, I'm grown. It felt good.
Anyway, If you want to visit me, I'm at Teaching Hospital Makurdi, Ward 5. Approach from the left cause my right eye is closed. I'm indeed grown. 😭😭🤣🤣🤣🤣🤣🤣😂😂😂😂
7. I don't gossip.
It's not my fault that you are not there when I talked about you.🤣🤣🤣🤣🤣🤣🤣🤣
8. This weekend I'll be hosting a party at home. It's only for cute people. If you are ugly please don't come
Even myself I won't be there🤣🤣🤣🤣🤣🤣🤣🤣
9. Women hate Mathematics but love counting money. Is counting money Geography??🤫🤫🤫🤫🤫🤫
10. WEDDING NIGHT CONFESSION
Husband: I'm sorry honey, I've slept with lots of prostitutes.
Wife: I said it, your face looks familiar🏃🏃🏃🏃🏃🏃🏃🏃🏃
11. With this corona virus thing ehn!!!
Brothers and sisters, to even watch CHINESE film dey fear me.🤣😂🤣😂🤣😂🤣😂🤣😂😂😂
12.Apart from Satan and NEPA,
Which other agent of darkness do you know???🤣🤣🤣🤣🤣
13. My brother please no matter what try marry a beautiful woman so your children will not be called to act the role of devil in their primary school🤣🤣🤣🤣🤣🤣
14. How can the owner of a gym have pot belly 🤣🤣🤣🤣🤣
15. Please be mindful of what you eat before traveling!!!
I'm reporting from a nearby bush in Calabar.🤣🤣🤣🤣🤣🤣🤣🤣🤣🤣
Thanks pals I do hope you find this interesting please do well to drop your comment and share.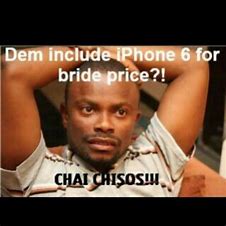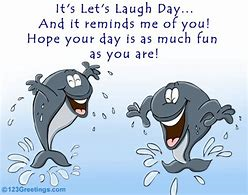 Please follow and like us: